Incognito mode
What Incognito mode protects you from
If you use Incognito mode, your browsing history and other data will remain unavailable to website owners that collect data for marketing purposes, or to other people who get access to your computer.
However, information about your activity will be available to your Internet provider (if it uses DPIDPI), the administrator of the local network through which you access the Internet, and the administrator of the site on which you enter your personal data.
Turn Incognito mode on and off
Use one of these methods to open a window in Incognito mode:
Click

.

When you're on the page, open the context menu and select

Open link in Incognito mode

.
The Incognito window is marked with the

icon.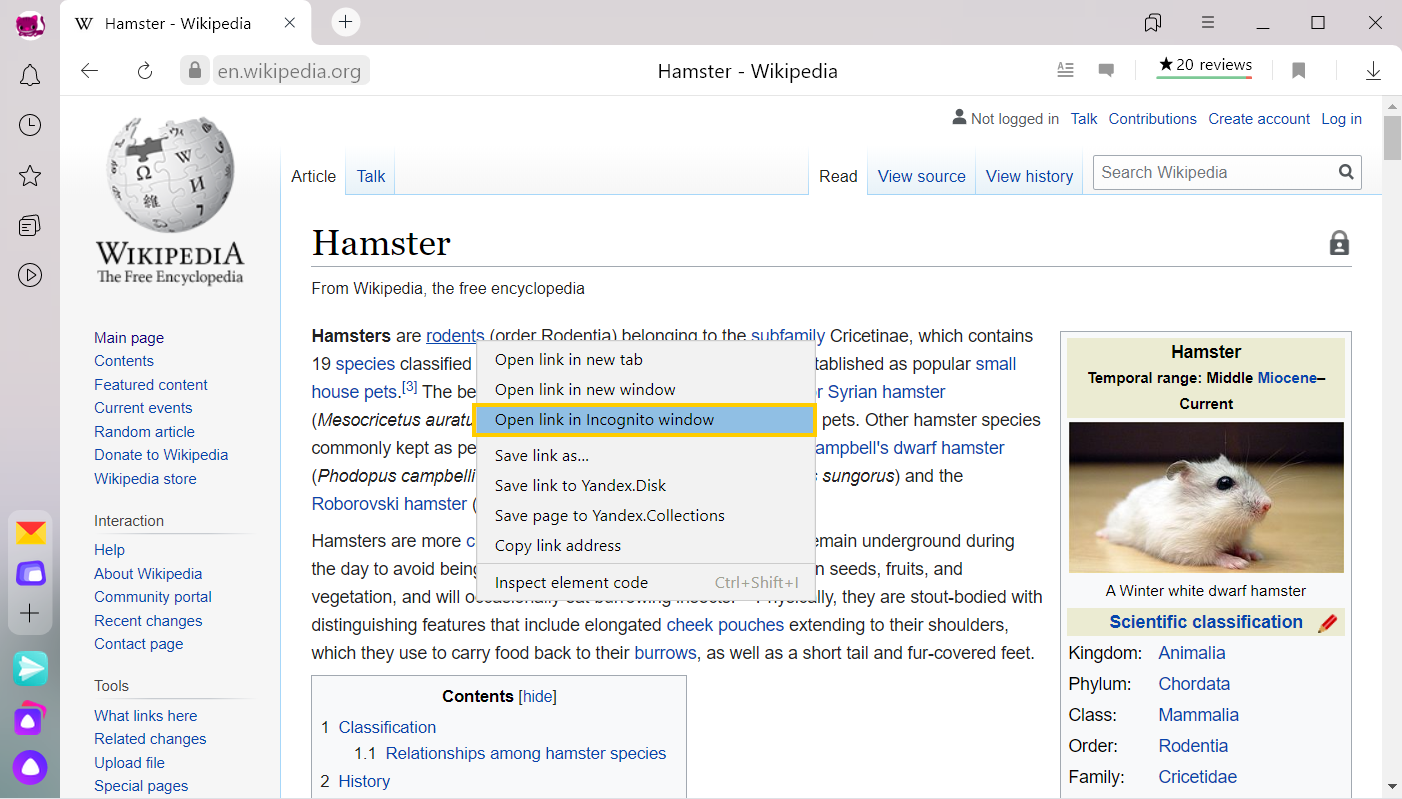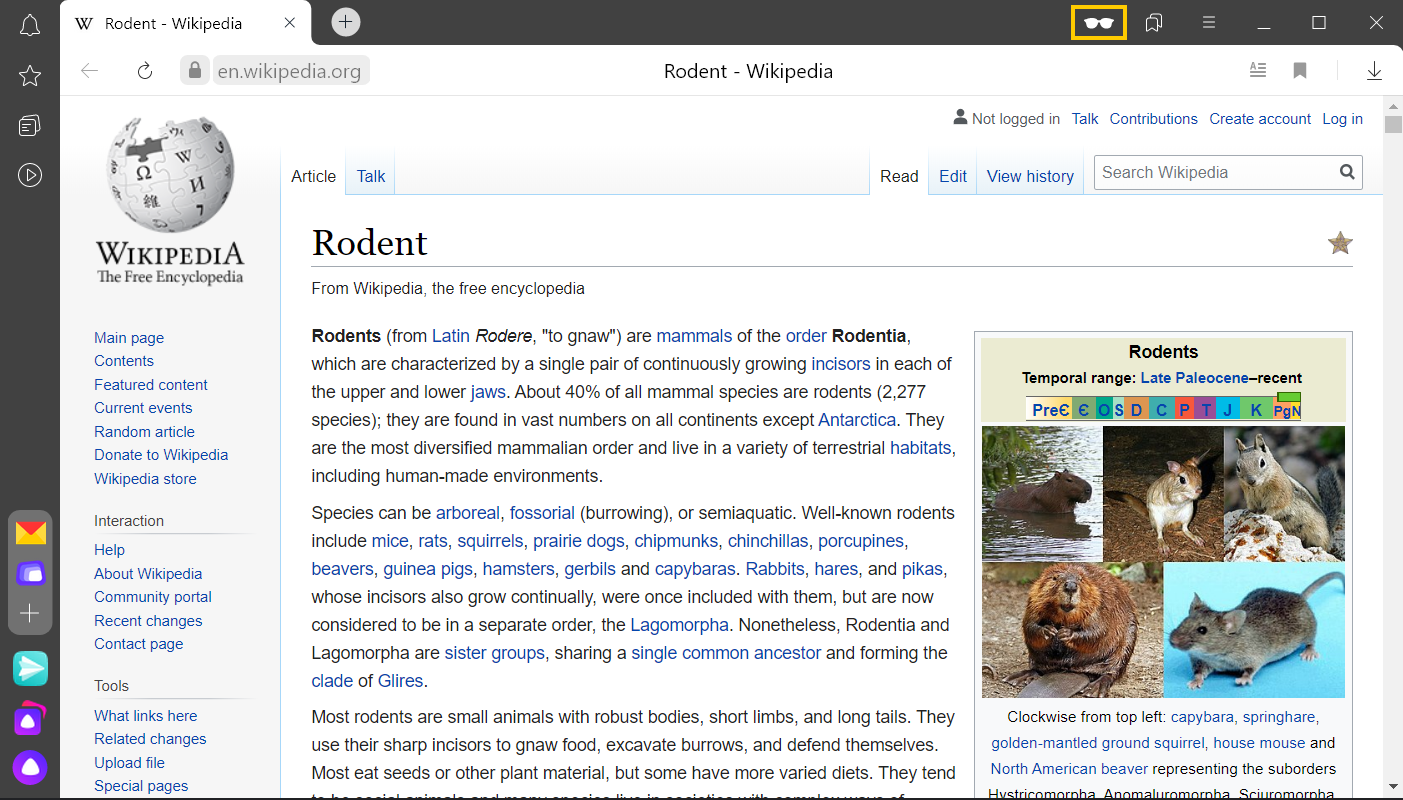 Just close the window to exit Incognito mode. Then Yandex Browser deletes all cookies created in this window.
Extensions in Incognito mode
By default, extensions are disabled in Incognito mode. Some of them can be enabled manually. To allow extensions to be used in Incognito mode:
Click .

Tap

More details

under the description of the extension.

Enable the

Allow use in Incognito mode

option.
Attention.
If an extension does not have an
Allow use in Incognito mode
option, it means the extension will work in that mode.